Sognefjord All Inclusive
If you're looking for a day-ski-touring trip in a region with a longer powder season than Japan, as much snow as Canada's west coast and easily accessible mountains then join us at our Sogn All Inclusive in the heart of Norway's longest and deepest fjord, Sognefjord for an unforgettable week skiing some of the finest snow conditions you'll find anywhere..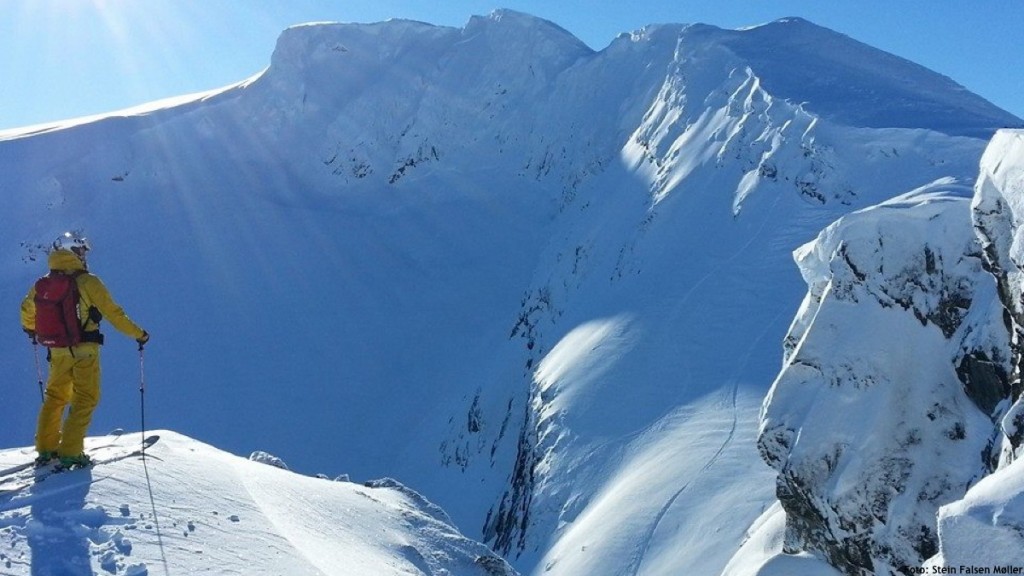 A week in Sogndal and Fjaerland.
While many international ski tourists travel to the Lyngen peninsula in the far north of Norway most Norwegians head to the fjords on the west coast for their ski touring adventures and with good reason. This area has some of the best powder skiing in the world, a long season and variety of micro climates meaning there's nearly always a flank of a mountain with fresh snow. In these parts they say "where it snows tonight we ski tomorrow" and that's exactly the mantra your guide will use to find you the best ski conditions each day, all adding up to an unforgettable adventure in one of ski Norway's best kept secrets….until now!
Accomodation next to the fjords
For this trip we use Fjærland Fjordstove Hotel, a small white wooden hotel built in 1937 situated on the shores of Norway's longest Sognefjord, as the base to explore this relatively unknown ski touring region of mountains, glaciers and fjords, a region National Geographic named as the worlds best holiday destination. The hotel itself is renowned for it's great local cuisine and charming atmosphere. Waking up and drawing back the curtains each morning from one of the fjord view bedrooms reveals majestic snow covered peaks rising 1500m out of the fjord. After a great days skiing you can look forward to a home cooked 3 course day based on local produce reflecting the season. See more: http://fjaerlandhotell.no/en/
Day 1: 
Arrival
Transport from Sogndal airport to Fjærland Fjordstove Hotel where dinner will be served.
Day 2:
Traditional Norwegian breakfast buffet 11:00 Meet up with guide at the hotel who will explain the program for the week and go through an equipment check. Short ski trip Skiing: Togga (1205 masl.)
Day 3, 5 and 6
09:00: Picked up by the guide at the hotel.
Skiing: Around Sogndal, Jostedalen and Fjærland.
Examples of summits for the week:
Melsnipa (1547 masl.)
Nyastølsfjellet (1456 masl.)
Frudalshesten (1535 masl.)
Togga (1205 masl.)
Ryssbotnrana (1604 masl.)
Romhesten (1216 masl.)
Middagshaugen(1030 masl.)
Sogndalseggi(1384 masl.)
In the area there is also two ski resorts which offers great back country skiing. This is also a option if the snow conditions is good.
Day 4 Rest day
On the rest day you can enjoy some time in the sauna in Fjærland, rent a kayak or other activities.
Day 7
Day of departure. Transfer to aiport.
Highly qualified mountainguides
All Breogfjell Mountain Guides are qualified IFMGA Mountain Guides (called "Tindevegledere" in Norwegian). They also know the area like their own pocket. For ski mountaineering we only use IFMGA certified guides or aspirant guides.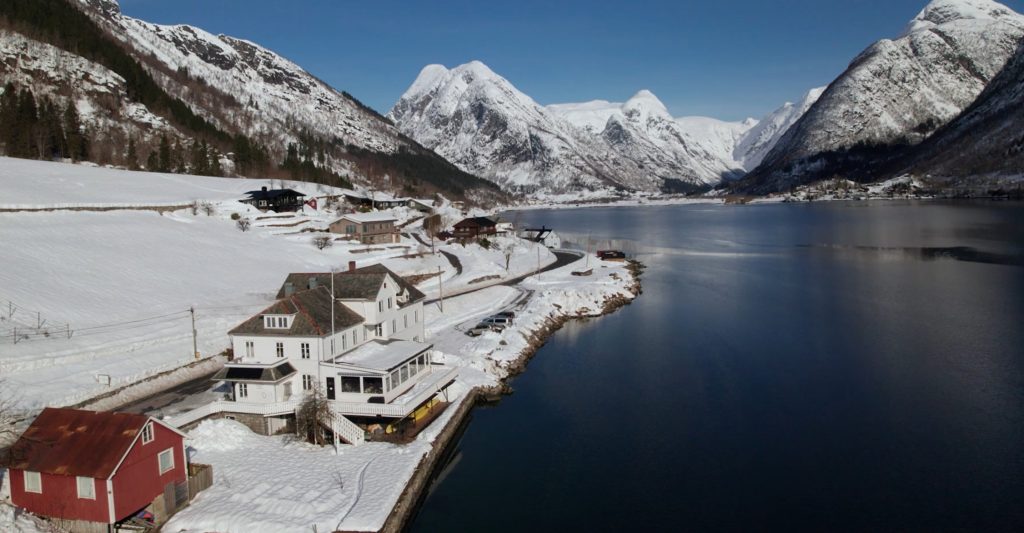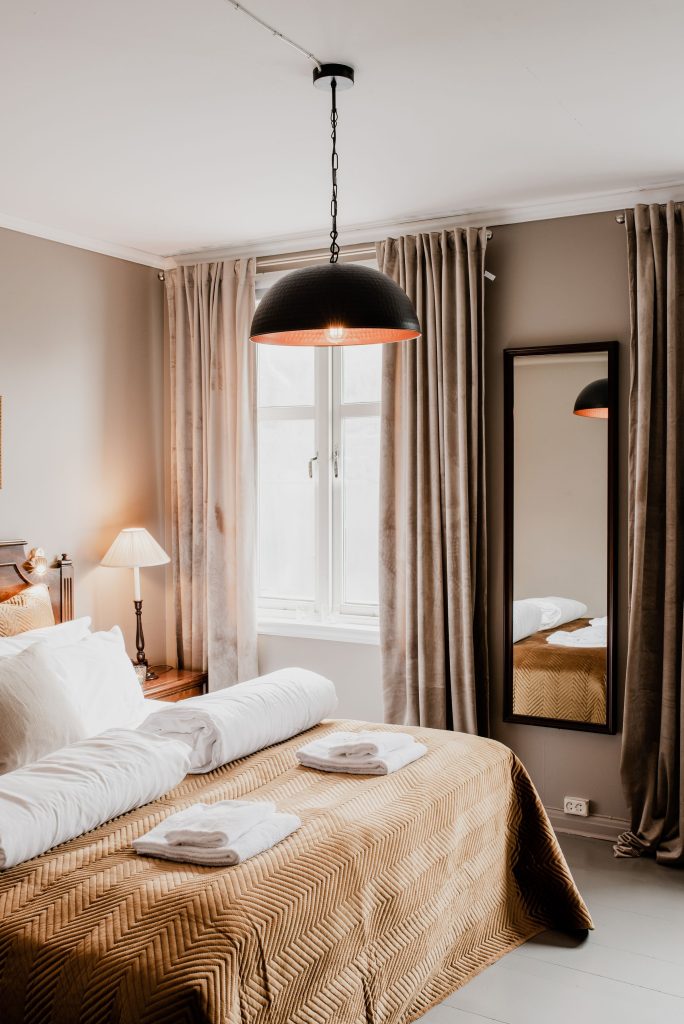 We recommend that you arrive and depart from Sogndal airport. Another option is to fly to Bergen airport. From Bergen there is a public ferry to Sogndal (4,5 hours) or a bus (5 hours).
Backpack, 30-40 liter (must enable to attach ski and ice axes)
Randonèe or telemark skis with skins (preferably tech bindings)
Skins
Ski crampons

Ski boots
Poles
Avalance equipment (can be borrowed by Breogfjell)
Clothing
wind/waterproof shell
gloves / mittens / hat (wind and waterproof)
Socks (inkl. spare)
insulating underwear (wool)
insulation midlayer (wool, fleece or thin down west)
insulation jacket (down, primaloft or wool)
Other
Sunglasses and goggles
Sunblock (strong!)
Camera
Bottle / thermos
The guide brings
Small repair kit
First aid kit
Emergency bivouac
GPS, map and compass
Clothes and equipment for rest days activities