Ski & Sail Northern Norway
News in our winter program! Bring your friends on an experience beyond the ordinary! Enjoy high comfort and excellent service onboard the R/V Kinfish, and explore some of Northern Norway's most beautiful ski mountains from the sea. 

Classic ski touring destinations as Lyngen, Senja, Kvaløya, Tromsø – all within reach!  You live comfortably on a floating home with everything you need such as your own chef, afterski-bar and your own bathroom. In addition, the crew and guides will do everything to make sure you get to ski the best snow and enjoy your stay onboard to the maximum. With start and finish in Tromsø the itinerary is created as we go.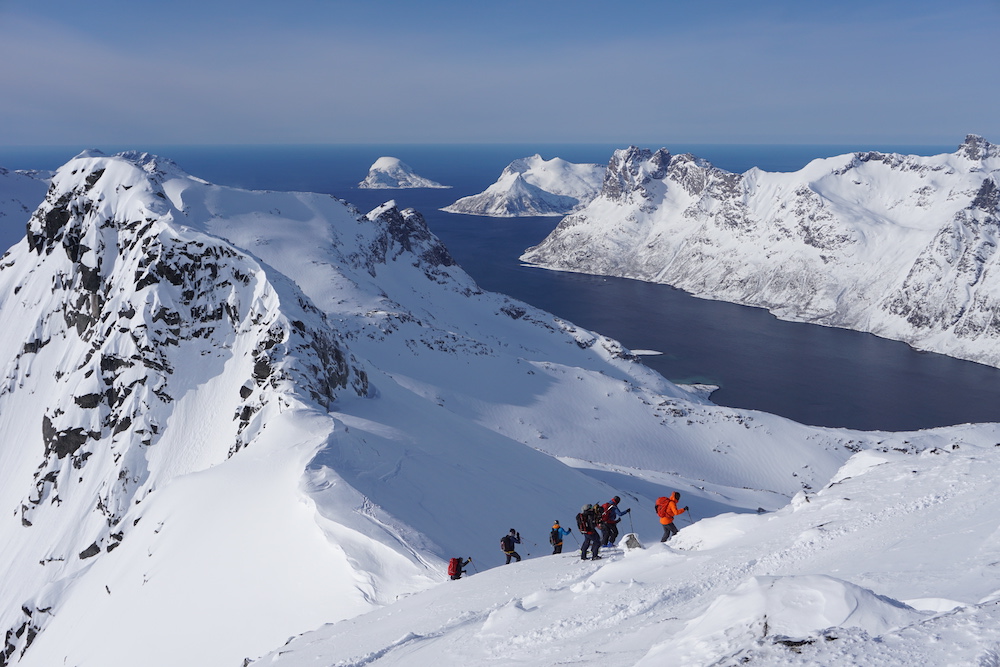 Day 1
Boarding in Tromsø at 16.00. Once on board, you will be allocated your cabin and have time to get to know both the ship and its crew before enjoying your first dinner on board with the gang!
Day 2-6
The trip itinerary will be created along the way! The advantage of a floating home is the flexibility when it comes to finding the best snow. The guides and the crew will do everything to arrange the best possible route in relation to the weather and snow conditions and not least the group's level and wishes!
Day 7
We arrive in Tromsø late on Tuesday evening, enjoy the last evening together and say goodbye the next morning after a good breakfast on board.
Rucksack, approx. 40 liters (must be able to attach skis and ice ax to the rucksack)
Ski equipment Alpine touring skis (Randonèe-) or telemark skis (not too heavy equipment)
Ski traps
Scouring iron
Ski boots
Staves
Glacier equipment (can be borrowed from Breogfjell)
Ice axe
Crampons
Avalanche equipment (can be rented from Breogfjell)
Transmitter/receiver equipment
Shovel
Search bar
Clothing
Jacket (wind/waterproof)
Trousers (wind/waterproof)
Gaiters if you need them
Hat, gloves and mittens (wind/waterproof)
Socks (incl. change)
Insulating underwear (preferably wool)
Insulating intermediate layer (e.g. wool or fleece)
Down, primaloft or thick wool sweater.
Other
Sunglasses and Slalom glasses/goggles
Sunscreen (high sun factor)
Toiletries
Personal medicine
Camera
Drinking bottle/drinking system (hose)
The guide brings
Simple repair equipment
First aid equipment
Windbag
Ice rescue equipment
GPS, map and compass.

The ship
R/V Kinfish has an interesting history as a research vessel and is now converted into a perfect base for an unforgettable skiing adventure. The vessel has space for 12 guests on board and you stay comfortably in 2-bed cabins with en-suite bathrooms. The ship's common areas have a pleasant atmosphere where you can socialize and relax while the crew drives to the next mountain, and there are also good facilities for storing and drying equipment. The ship's own chef prepares delicious meals for hungry skiers and the bar stays open when needed. When the sun is shining, the ship's deck has nice areas to enjoy a cold beer after a long day in the mountains. If you are interested in navigation and maneuvering the ship, the Captain and the crew can give you an introduction and if you are lucky, you may even get to steer the ship.
Would you like to know more about R/V Kinfish?
Visit the website https://northernexpeditions.se/
A floating home – endless possibilities
R/V Kinfish can cover large areas and has the ability to move at night. This means that you can ski in one mountain area one day, get onboard, have a shower, enjoy the evening and wake up the next morning to new mountains and new opportunities. If it is good conditions in one place, we can decide to stay there several nights to explore the area. The guides and the crew are flexible and focus on finding the best possible route according to the weather and snow conditions and last but not least the level and wishes of the group! The ship has two rib boats which are used for disembarking and the crew can drop and pick us up wherever and whenever we want. There are endless possibilities in terms of routes and descents as we can be dropped off at one place and picked up at another.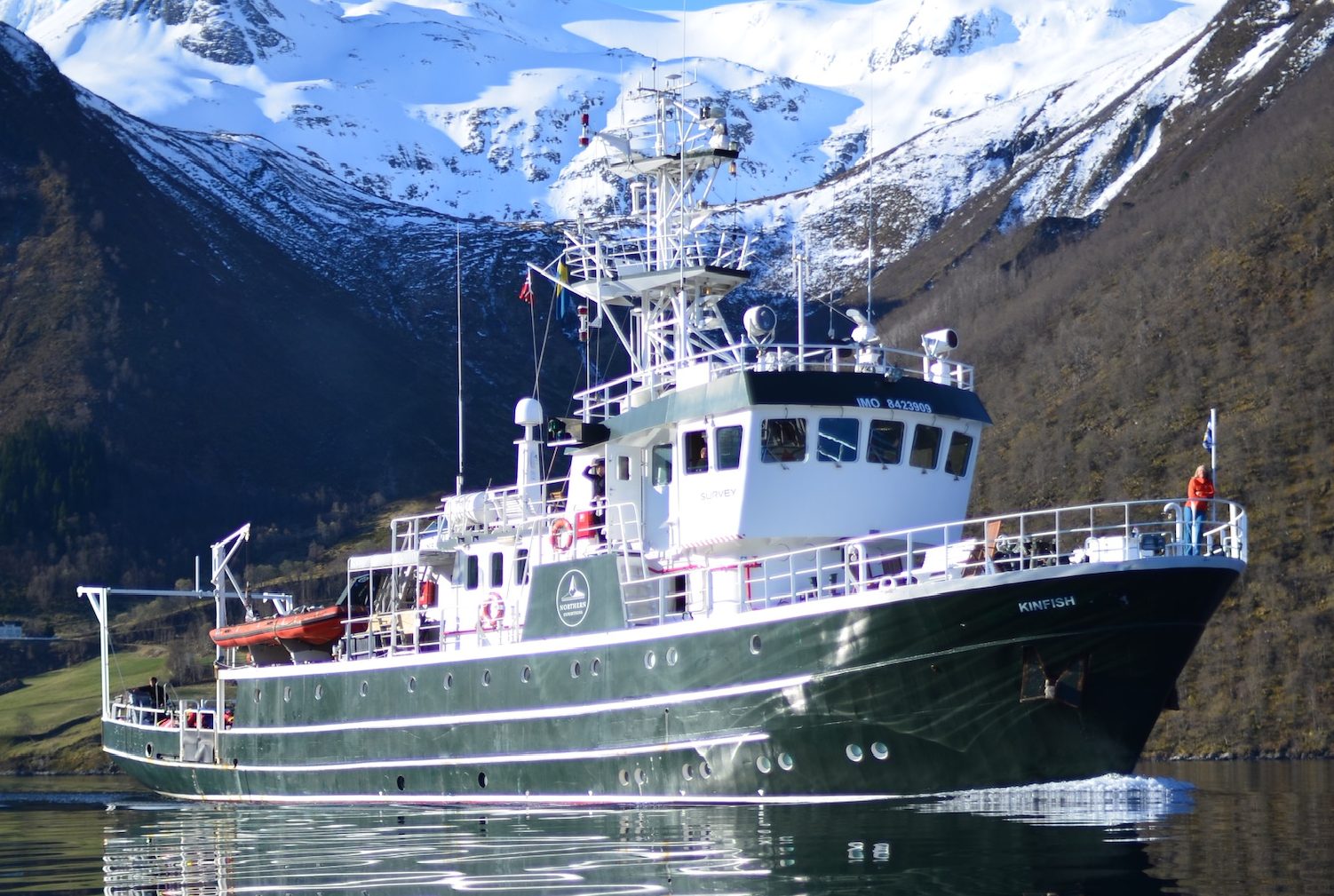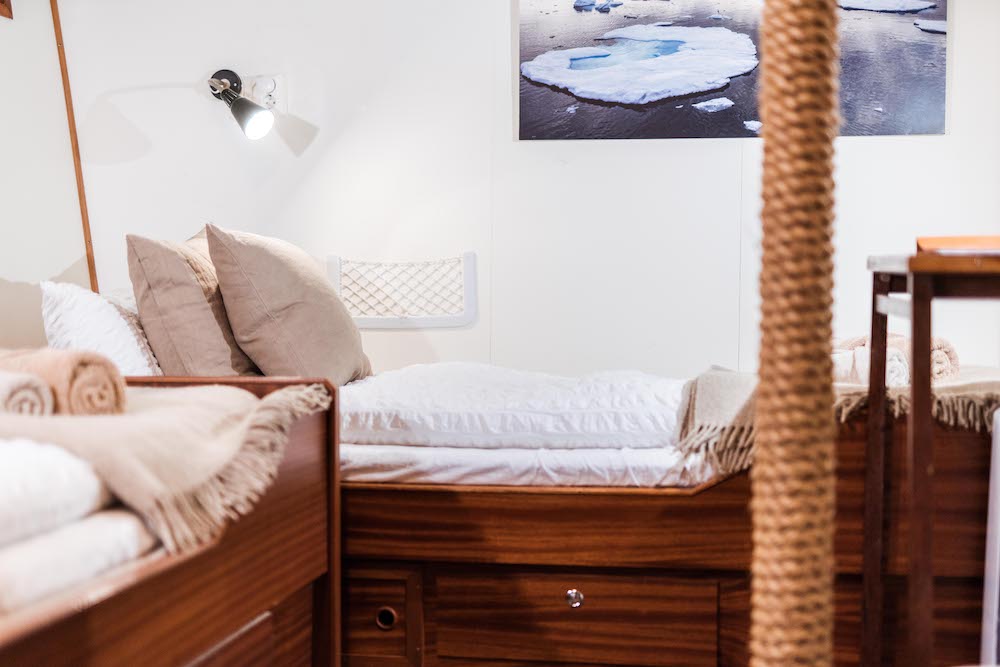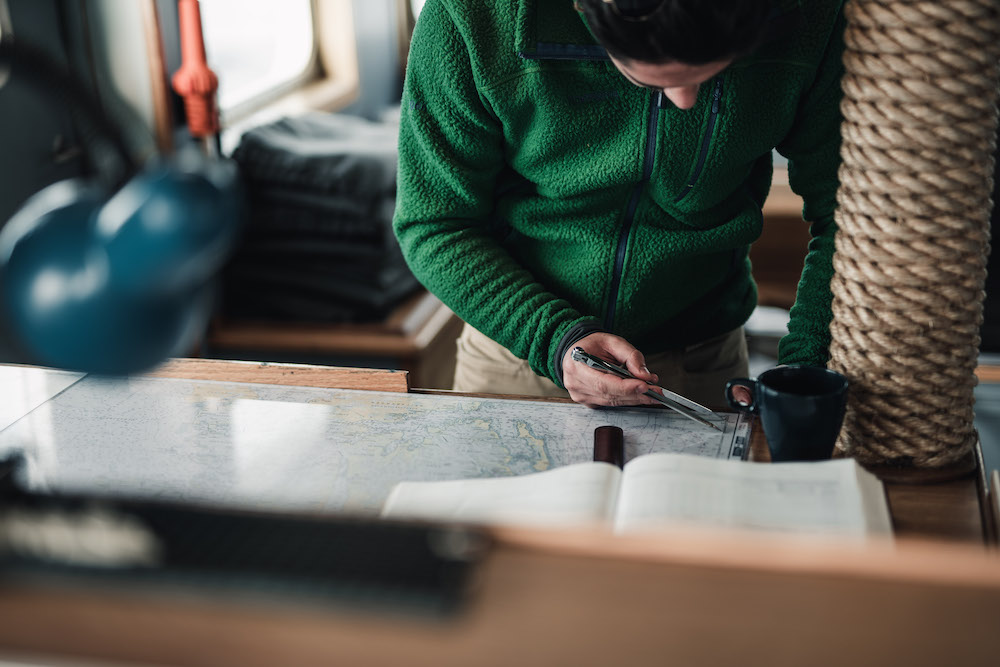 Presentations onboard
On board R/V Kinfish there are good facilities for presentations. Our guides are happy to share their knowledge and if you wish, there are good chances to learn about avalanches or other interesting topics during your stay on board. If you have any specific wishes let us know and we will arrange it in best possible way.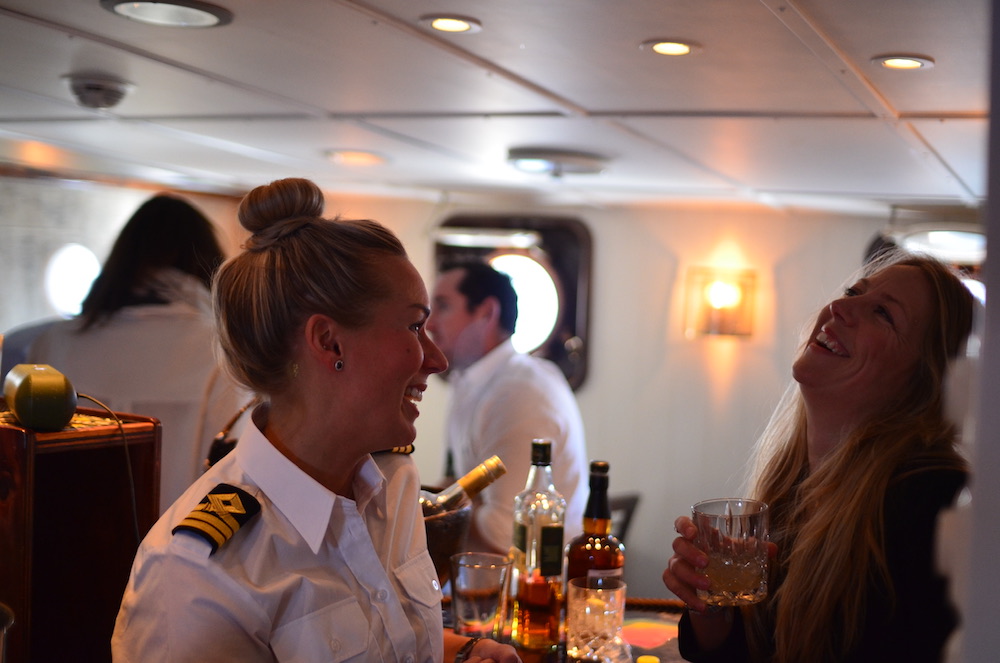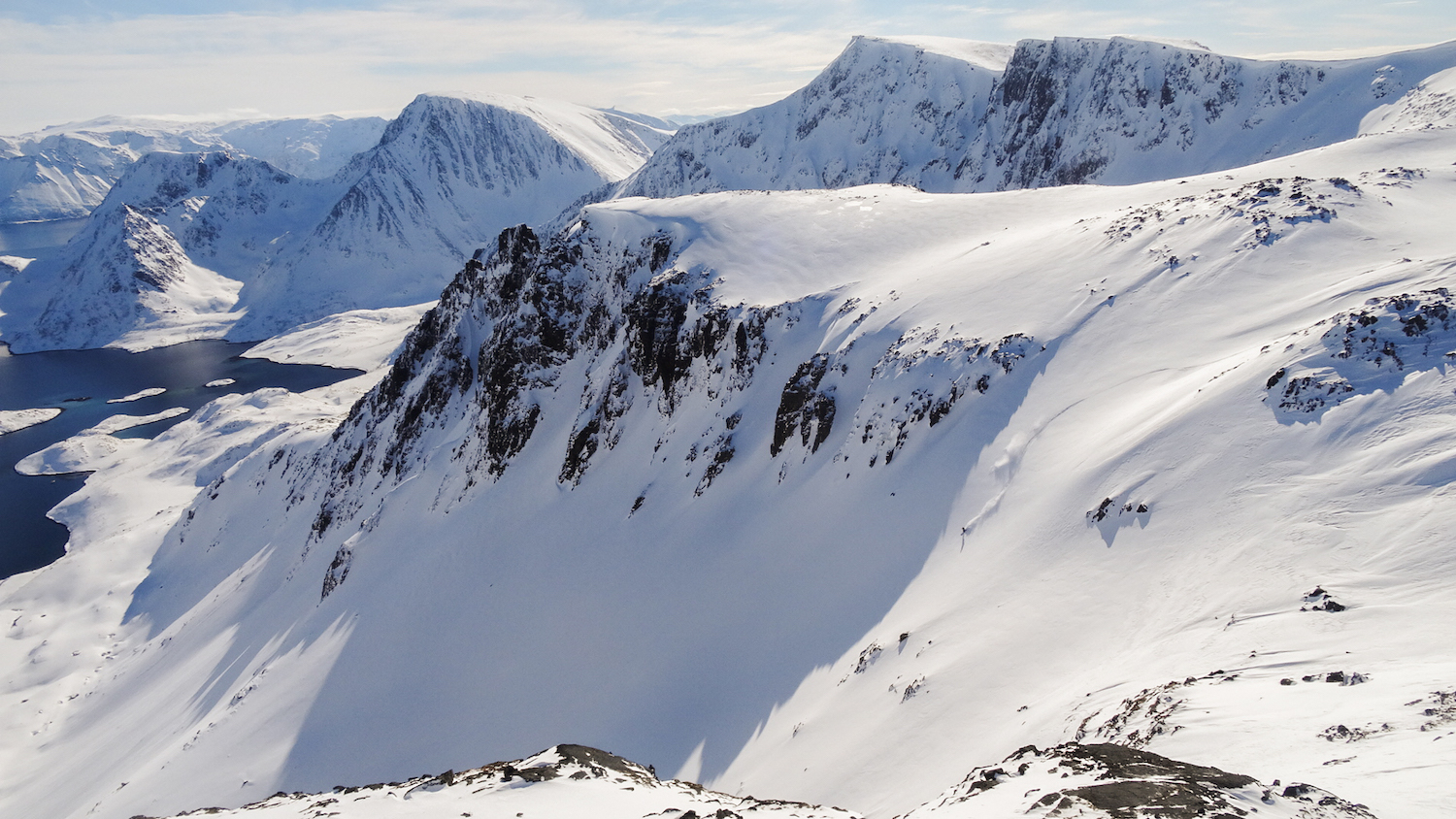 High competence guides from Breogfjell
We in Breogfjell require the highest formal competence and certifications from our guides. We always use internationally qualified mountain guides (UIAGM/IFMGA, qualified or under qualification). All our mountain guides have several years of guiding experience, both in skiing, climbing and glacier hikes.
Booking
You will receive a confirmation by email after submission of form.