Jotunheimen Haute Route
The Norwegian Haute Route equivalent! This five-day tour was first done by the famous freeride skier Stian Hagen in spring 2013, and Breogfjell are the first company to offer guided tours on this route that takes you through the finest of Norwegian mountains.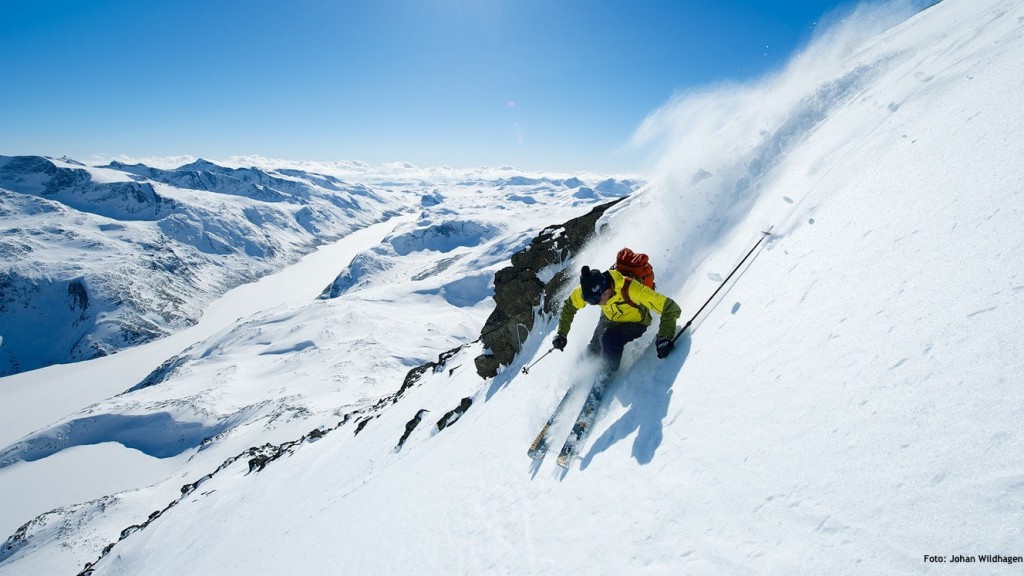 Each day brings one of the most classic peaks in Jotunheimen National Park, which also are the highest ones in Norway. This trip requires good physical condition and good skiing skills, and that there are stable snow conditions. The first day we ski from Gjendesheim lodge to Memurubu lodge over peak Besshø. The second day we ski from Memurubu over the peak Surtingsui to Glitterheim. The third day we try to ascent Norway's second highest mountain Mt. Glittertind to Spiterstulen lodge. The fourth day offers the opportunity to ascent Mt.Galdhøpiggen, highest peak in Norway, and/or Mt.Bukkeholstinden before we end up on Leirvassbu lodge. Fifth and final day we go from Leirvassbu lodge via Mt.Storebjørn to the Sognefjell road (rv 55).
Day 1
Gjendesheim / Bessheim to Memurubu. In total ca 19 km 1300 meters ascent. The route follows a marked winter trail from Gjendesheim to Glitterheim to the east end of Bessvatn. From here we follow the ridge to Mt.Bukkehøe and further up to the top of Mt.Besshø. We ski down the west couloir or the west ridge if there is unstable snow. If really unstable snow we walk directly over Gjende to Memurubu along a marked trail.
Day 2
Memurubu to Glitterheim. In total ca 24 km 1600 meters ascent. The route follows a summer trail over Mt.Raudhamarn to the top of Mt.Store Surtnigssue (Norwegian 7th highest mountain.) This is a long day with a lot of ascension and partly long transports.
Day 3
Over Norway's second highest mountain – Mt.Glittertind 1100 meters ascent from Glitterheim. In total ca 17 km 1100 meters ascent. A long uphill and even longer downhill, possibly over Skautkampen if we can bear, before heading down to the valley Visdalen and Spiterstulen where we stay overnight.
Day 4
If weather is good and out shape dictate, this day we try to ascend Mt.Galdhøpiggen, the highest mountain in Norway, in addition we ski up to three other beautiful mountains. The shortest alternative is in total ca 19km 1600 meters ascent. On the way up we follow the route made for «Galdhøpiggrennet» up to Keilhaus top, and then we continue over the glacier Piggbreen to the main top. Here we remove the skins and ski along the ridge back a piece before we drive north down to the Gate, a drain passage that takes us down to the glacier Storjuvbreen. Then over Illåbåndet to the glacier Northern Illåbreen, Tverråbreen and Bukkeholsbreen to the valley Visdalen. The alternative is to go directly to Bukkeholsbandet from Spiterstulen.
Day 5
The last day goes through the glacier massif Smørstabbren. We go up to Bjørnbreen Glacier and ascent Mt.Storebjørn before we go back to Sognefjellsroad for pickup with bus. In total ca 15km 1200 meters ascent
Alternatives
If the weather and/or snow conditions is bad, or any participants have problems, it is possible to choose to go all or part of the stages along marked ski trails in the valleys or alternative routes.

Highly qualified guides
All Breogfjell Mountain Guides are qualified IFMGA Mountain Guides (called "Tindevegledere" in Norwegian) or approved in Norway by Norsk Fjellsportforum. They also know the area like their own pocket. For ski mountaineering we only use IFMGA certified guides or aspirant guides.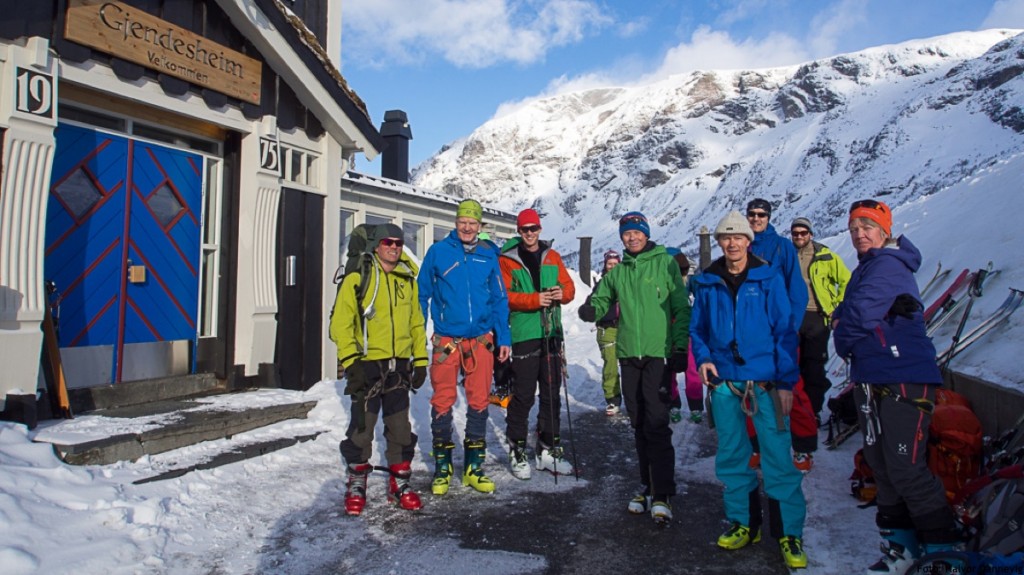 This could be the adventure you seek
You must have good skiing skills (able to ski controlled downward) and good physical condition. The ski tour can be organized with varying difficulty, but some steep slopes is unavoidable. The snow conditions can be variable. We will ski on glaciers and in potentially dangerous avalanche terrain. This ski tour require up to 1700 meters ascent and up to 24 km every day. Several daily stages requires good visibility and stable snow conditions to be implemented. The alternative then is marked routes in the valleys. We therefore strongly recommend lightweight apine ski touring equipment.
This trip requires lightweight pack strategy! Do not bring more than what is on the list. Glacier and avalanche equipment can be borrowed by Breogfjell if noticed in advance.
Backpack, 40 liter (must enable to attach ski and ice axes)
Randonèe or telemark skis with skins (preferably tech bindings)
Skins
Ski crampons (Important!)
Ski boots
Poles
Glacier equipment (can be borrowed by Breogfjell)
Ice axe
Crampons
Harness
2 screw carabiners
1 prusik sling (6 mm)
1 120cm webbing- or ropesling
Avalance equipment (can be borrowed by Breogfjell)
Clothing
wind/waterproof shell
gloves / mittens / hat (wind and waterproof)
Socks (inkl. spare)
insulating underwear (wool)
insulation midlayer (wool, fleece or thin down west)
insulation jacket (down, primaloft or wool)
Annet
Sunglasses and goggles
Sunblock (strong!)
Headlamp (important!)
Toothbrush etc. (inkl. toiletpaper)
Wipes (for washing hands)
Personal medicine
Sleeping liner
Earplugs
Camera
Bottle / thermos
The guide brings
Small repair kit
First aid kit
Emergency bivouac
Glacier rescue equipment
GPS, map and compass
At the cabins, there is possible to rent towels and linens for between 60,- and 100,- at each cabin.
Along the tour we stay at staffed mountain lodges, not unlike the ones we find in the alps, just way more comfortable and of higher standards. There is accommodation in dormitory, but if you want a double room during the trip we can arrange this. You will be served a three course dinner in the evening, breakfast in the morning and you can buy lunch and drinks for the following day. You should be able to carry about 2 liter of water every day. If you like to have a hot drink, you can get your thermos filled at the cabins.
If the tour bypasses the scheduled dates we will be staying in self service cabin at Glitterheim and Memurubu.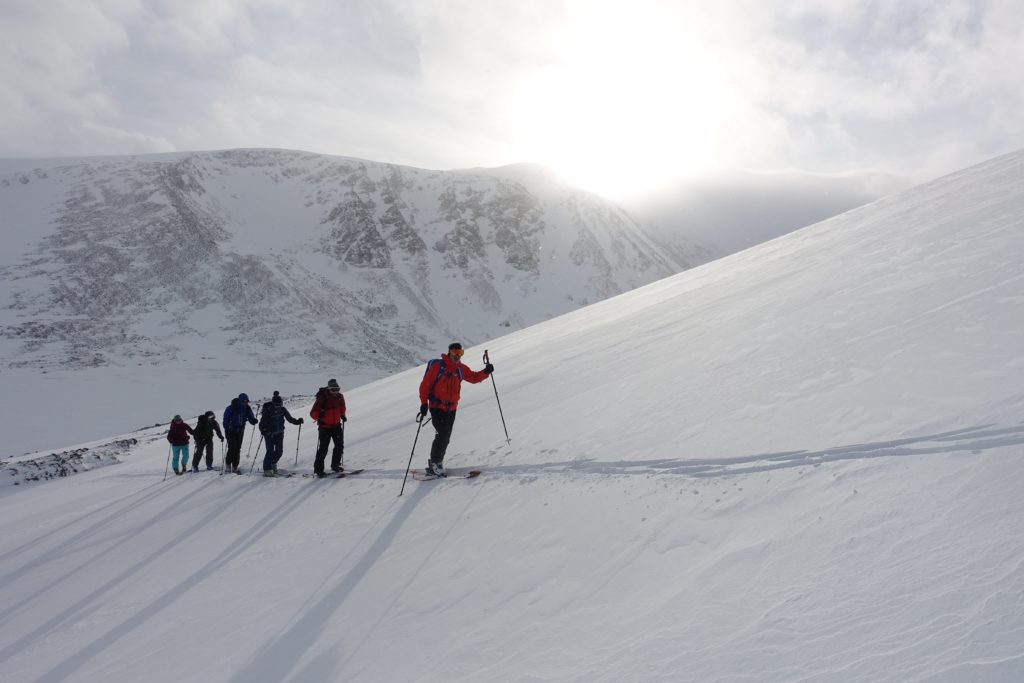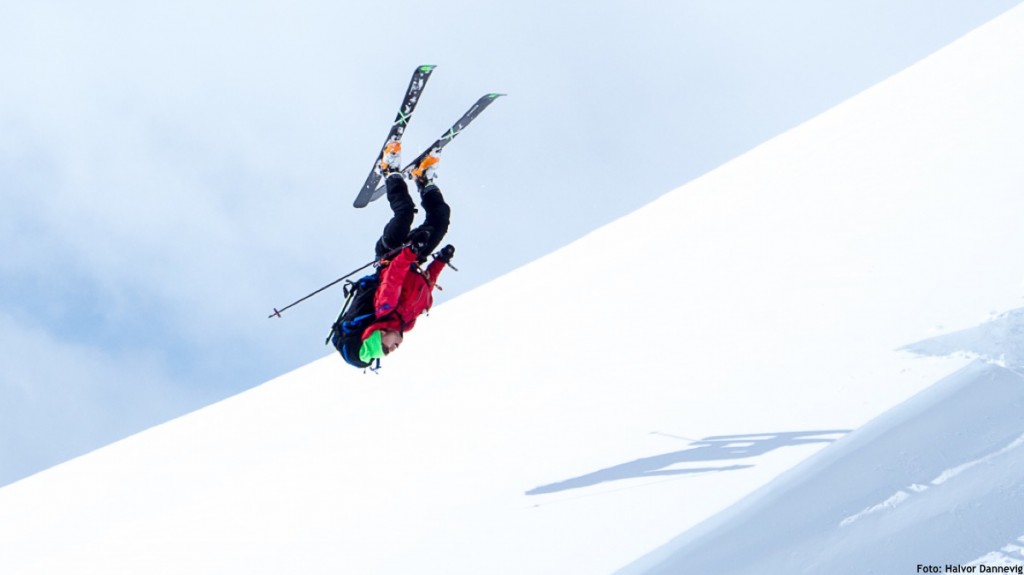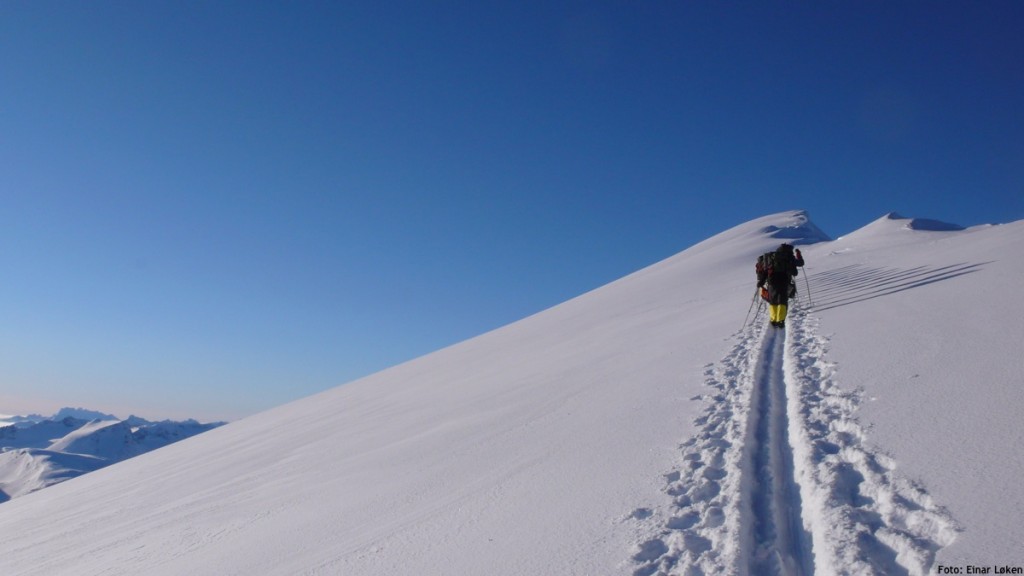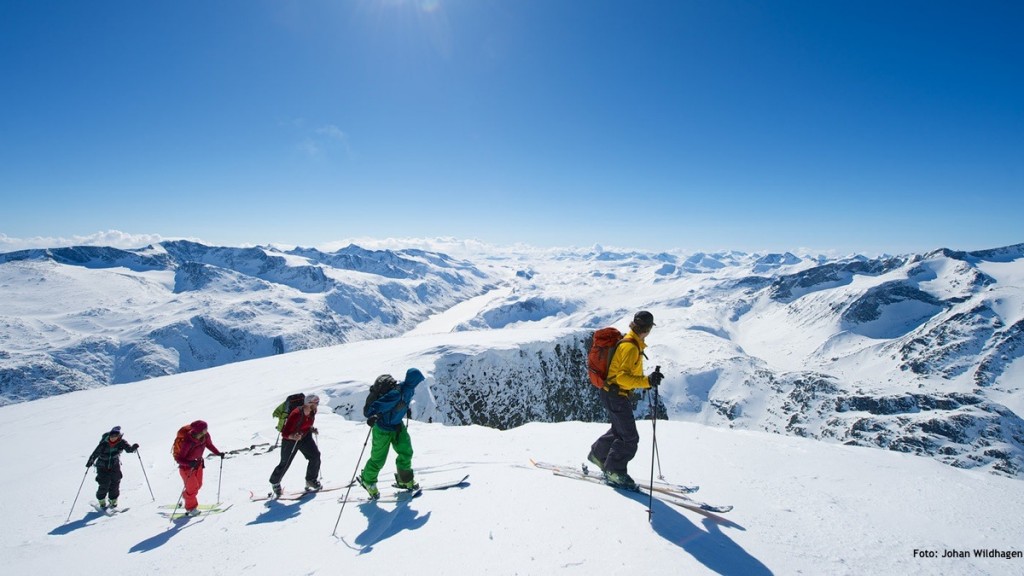 Booking
You will receive a confirmation by email after submission of form.