Ski & Sail in Northern Norway
Breogfjell Mountain Guides is proud to launch a brand new Ski&Sail concept in the Lyngen Alps and on the Senja Island with comfortable yachts and local IFMGA guides.
---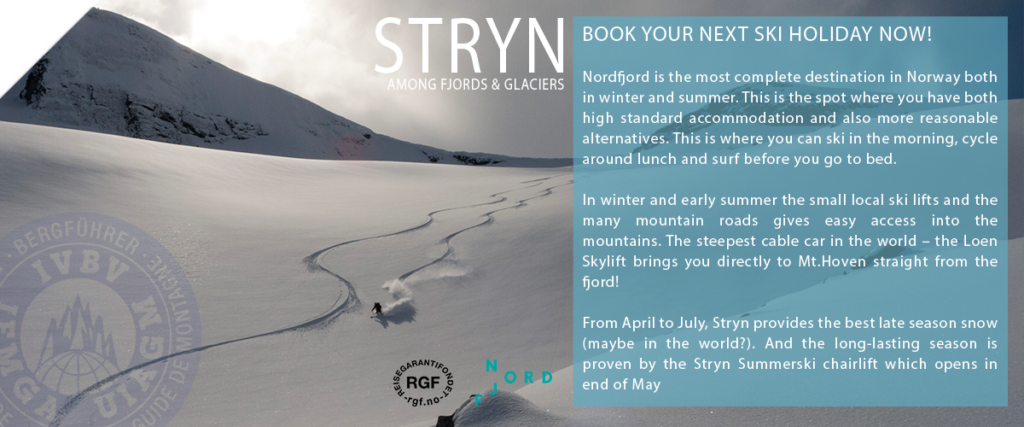 ---
The Lyngen Peninsula
In the Lyngen archipelago you can start skiing from the snow covered beaches and climb summits with amazing views of the surrounding mountains and fjords. You will enjoy the freedom to find your own route with untouched powder snow back to your yacht.​ ​With several hundred summits, the area offers a variety of possibilities and challenges so you will always find a summit that fits your personal ambitions and fit. The trips will be planned according to your wishes and skills.
Typical itinary for six days with skiing:
Day 0: The boat pick you up in Tromsø. Sail to Lyngen alps.Day 1-3: Depending on condition we will most likely be based in the Lyngenfjord and ski one of the more easy accessible peaks of moderate difficulty on the east side of the fjord. The next days we will ski the roadless north-west side of the Lyngenfjord.
Day 4-6. Now we cross the cape of the Lyngen Peninsula and work our way southward in the Ullsfjord. The peaks here are generally steeper. We hope to ski the highest peak of Lyngen, the icecap covered Jiekkevarri on day 4 or 5. After the final day of skiing we will take you back to Tromsø (hotel is optional). On the trip in April we might also spot the northern light.
Senja Island
If you book as a group you might choose this alternative instead of Lyngen. This pristine island lies south of Tromsø and is covered in granite needles. On they way there we will pass the Kvaløya Island, where we also will earn a few turns the first day. The following days we will spend exploring the Senja Mountains, some of the days also with a minivan. The peaks here are among the most alpine in Norway, but there are plenty of opportunities for nice skiable slopes.
---

---
The Yachts
Boreal Yachtings Delphia 47 are spacious and comfortable with 5 cabins and 10 berths; two cabins with double berths and 3 cabins with two single berths. The 455s has 4 cabins and 8 berths. The saloon has comfortable seating for the guests, and all meals are prepared and served on board.
For the more comfort seeking adventures Boreal Yachting offers Norway largest catamaran; the Arctic Aurora. A Salina 48 with 4 large cabins with double berths, to single beds in the hulls and 4 bathrooms with showers on board. With a 360 degrees view of the surrounding from the 12 square meter saloon and a larger seating area found outside. This is a very special boat; luxurious, but still with a warm and welcoming atmosphere. There are separate rates for booking of this catamaran.
Our skippers and IFMGA mountain guides have a unique knowledge of the area and will be able to take us to breathtaking locations, secret hideaways and to the best mountains for alpine skitouring. Our goal is also to let you experience the best skiing, the local culture and eat high quality local food, all meals are prepared and served on board. You live and sleep on board and alpine skitouring during the day.
IVBV/UIAGM/IFMGA qualified guides
Breogfjell Mountain Guides are qualified IFMGA Mountain Guides (called "Tindevegledere" in Norwegian). They also know the area like their own pocket. For ski mountaineering we only use IFMGA certified guides or aspirant guides.
This trip requires lightweight pack strategy, as there is not a lot of storage room on the boat. Glacier and avalanche equipment can be borrowed by Breogfjell if noticed in advance.
Backpack, 40 liter (must enable to attach ski and ice axes)
Randonèe or telemark skis with skins (preferreably tech bindings)
Skins
Ski crampons
Skiboots
Poles
Mountaineering equipment (possible to rent from Breogfjell)
Avalance equipment (possible to rent from Breogfjell)
Clothing
wind/waterproof shell
gloves / mittens / hat (wind and waterproof)
Socks (inkl. spare)
insulating underwear (wool)
insulation midlayer (wool, fleece or thin down west)
insulation jacket (down, primaloft or wool)
Other
Sunglasses and goggles
Sunblock (strong!)
Headlamp (important!)
Toothbrush etc. (inkl. toiletpaper)
Personal medicine
Earplugs
Camera
Bottle / thermos
The guide brings
Small repair kit
First aid kit
Emergency bivouac
Glacier rescue equipment
GPS, map and compass
Booking
You will receive a confirmation by email after submission of form.