Climb the Romsdalshorn
With the first ascent already in 1828 by the local boys Christen Smed og Hans Bjermeland, Romsdalshorn surely is one of Norways most icon peaks. It was for long also considered as one of the most difficult to climb, despite its moderate height. Join one of our certified mountain guides for this pleasant alpine experience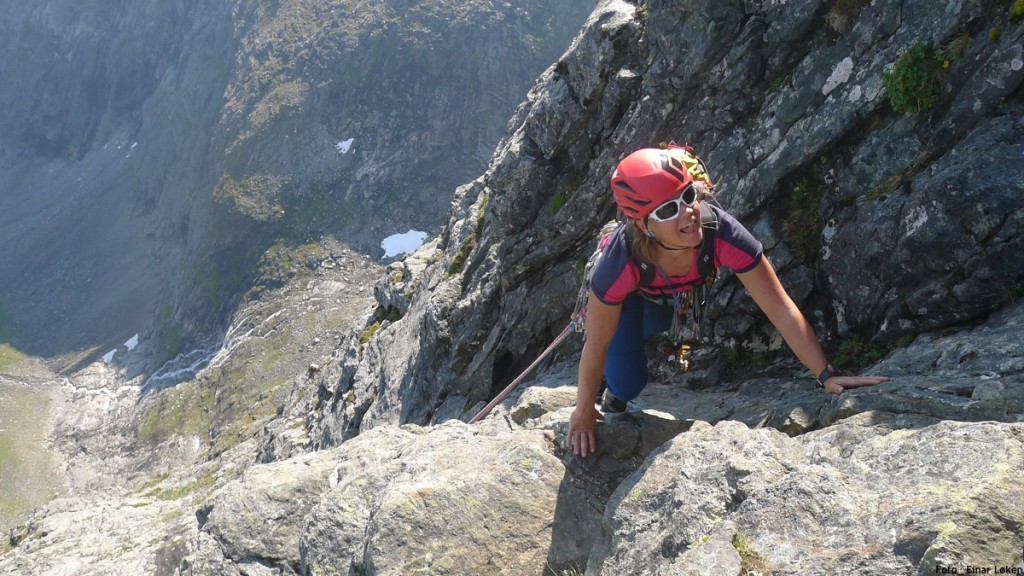 There aret two classic route to the mountains, both require rope climbing. The North wall is one of Norways most popular alpine climbing routes, while the eastern Halls renne variant is the original route and is easier in difficulty. The trip starts in the Vengedalen Valley, 20 minutes drive from the regional centre Åndalsnes. It is a moderate 700 meter of altitude difference, but a significant part is done with rope in exposed terrain. You should therefore have some experience with heights and mountaineering.
The North Wall climb
We park the car in Vengedalen and hike the trail up at Litjfjellet (the small mountain), that provide a stunning view of the Romsdal valley. We continue along a ridge up to the Gap (a col), where we put on rope. It is easy scrambling for the first 100 meters, then the wall steepens and we will do pitch climbing to the top, around six pitches for around 200 meters.  The descent is by rappel the same way. We usually start at 07:00 and the trip take around 8-9 hours.
The Halls renne option has easier climbing difficulty, but a much longer part of the route are in climbing and scrambling terrain.
Highly qualified guides
All Breogfjell Mountain Guides are qualified IFMGA Mountain Guides (called "Tindevegledere" in Norwegian) or approved in Norway by Norsk Fjellsportforum. For alpine climbing we use IFMGA guides or aspirant guides only.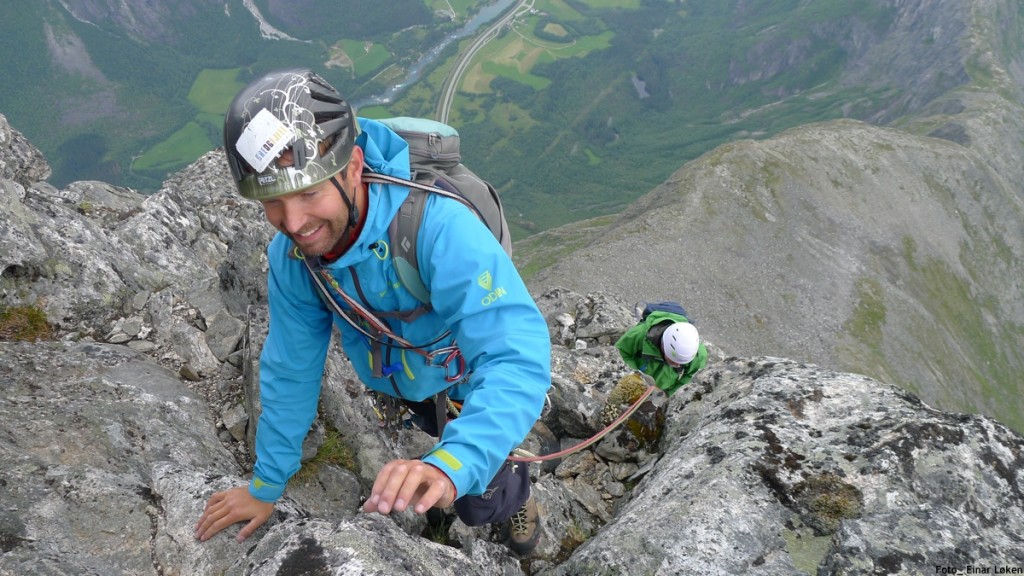 Appropriate clothing for a day on the mountains (wind and water proof shells, isolating layer and warm underwear).
Gloves, cap and header or scarf.
Mountaineering boots
Sunglasses and suncream
30-40l backpack
Food and water for eight hours.
Climbing harness, helmet and other necesearry climbing equipment will be provided by Breogfjell AS.
In Romsdalen there is a variety of options for lodging. You can stay in comfortable hotels (Hotel Aak, Rauma Hotel and Grand Hotel Bellevue) in Åndalsnes, rent a cabin at one of the camping sites (Isfjorden camping or Mjelva camping) or pitch a tent for free in beatifull Vengedalen. Isfjorden is the nearest community with grocery stores and public transport, while Åndalsnes, which is 10 minutes further away has a wide selection of shops and restaurants. Lodging is not included in the price, but we can organize it for you at request. For more information about the region, see the tourism information web page.
If you want to explore climbing and hiking in the Romsdalen Alps you would probably stay around Åndalsnes and Isfjorden. Åndalsnes has a rail connection to Oslo and Trondheim, or you could fly to the airports in Molde or Ålesund and use
public transport
in order to get to Åndalsnes. Car rental is also an option.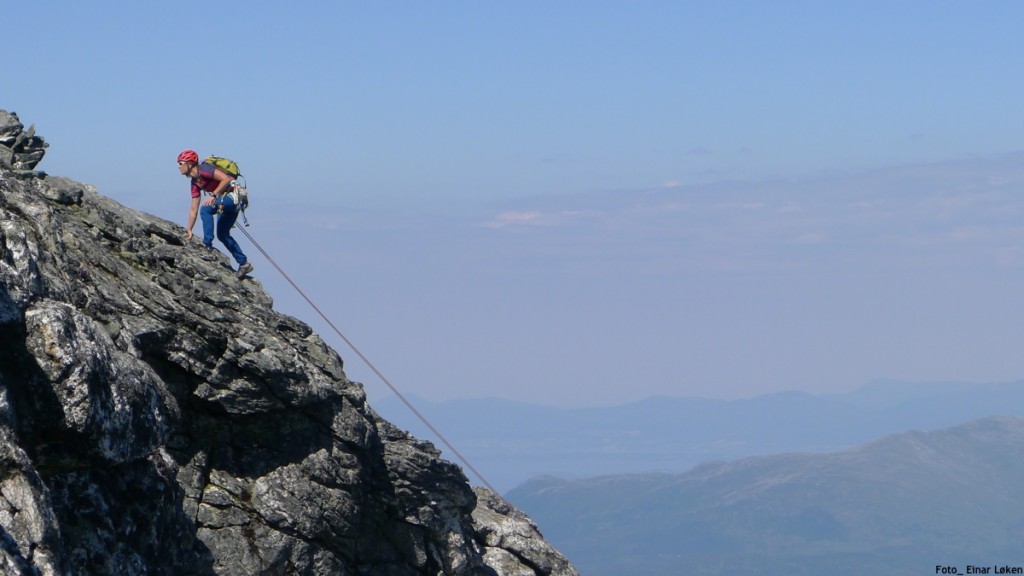 Booking
You will receive a confirmation by email after submission of form.